Home&nbsp Site Map Chat Room&nbsp Nature of Hauntings&nbsp Types&nbsp Signs of Hauntings
&nbsp Am I Haunted&nbsp Help Me Form The Fear Factor&nbsp Getting Outside Help&nbsp Photos&nbsp Submit Photos Definitions Self Defense Spirit Release&nbsp Non Spirit Readings&nbsp Important Links

&nbsp &nbsp
&nbsp


&nbsp

Look carefully at this amazing photo. &nbsp Look at the left side of her hair, at the very edge do you see a man dressed in the 1940's style suit? &nbsp Also do you see the ectoplasm around her lower lip and chin area? On the right side of her face, in her hair at chin level, there appears to be yet another face.
I have enlarged the areas of the above photo for you to examine.
&nbsp

&nbsp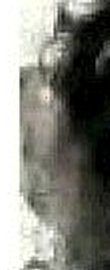 Do you see the man? &nbsp If you look at the small white spot and imagine that as his head you can distinctly see a man dressed in a suit, however if you focus on the bottom of this pic, you will see lips with teeth showing and then you will see a "face".

&nbsp


&nbsp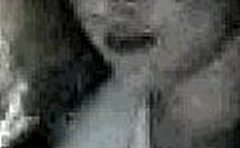 Here is the chin area with the ectoplasmic area. &nbsp This woman does not claim any psychic abilities, and was quite distressed by this photo. &nbsp She is however experiencing an active Haunting in Kentucky.




Send us your comments about this unusual photo.

More Photo Pages

&nbsp &nbsp


[ 1 ]&nbsp &nbsp[ 2 ]&nbsp &nbsp[ 3 ]&nbsp &nbsp[ 4 ]&nbsp &nbsp[ 5 ]&nbsp &nbsp[ 6 ]&nbsp &nbsp[ 7 ]&nbsp &nbsp[ 8 ]&nbsp &nbsp[ 9 ]&nbsp &nbsp[ 10 ]
---